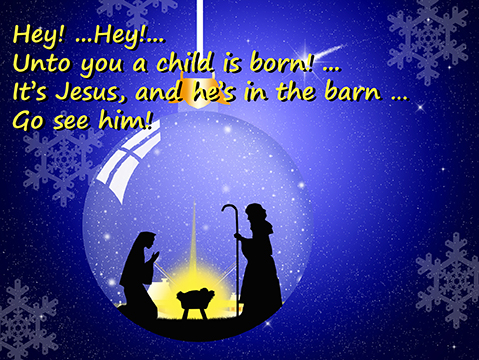 2015 is rapidly drawing to a close. At the Thurmond "household" many things are changing. We are learning how to manage as three instead of four. Which is a challenge since the soul that guided us for so many years is no longer with us.
To begin we have to once again say Thank you; with the start of the new year and life without Mary; you reached out; to help pack or unpack boxes; provided "dinner" and fellowship or just thoughtful notes or phone calls at the right time.
On St. Patrick's Day we meet in Florida with family and friends. We put our toes in the sand, had a celebration of life and buried Mary's ashes in St. Augustine. If you want to go relax with your feet in the sand and say hi let us know.
Which leads to the rest of us. March was just the beginning of big changes.
Becca and I, also now reside at the beach, just on a different coast and technically on a bay about 30 minutes away from Galveston, Texas. It was a crazy spring and summer, but doors opened and now I am teaching 6th graders in Pasadena and sharing an apartment with Becca. Becca is on track to graduate this May and will officially be a chef. She's already looking for jobs "around the world." Seriously around the world (cruise ships, off shore oil rigs, and many more). So if you want a personal chef, by the way she is amazing, you should put in a bid now. Till she decides where to go next she is working at a winery most weekends (she usually brings home enough leftovers for the week).  During the week she goes to class and is cooking desserts at a seafood restaurant down at the seawall in Galveston.
So that leaves us to tell you where Mike is these days. I guess I can start with Mike is now a resident of South Dakota, after selling the house 17 years to the day in Lilburn, he is traveling the country in a 35ft RV (motorhome.) This summer he traveled a lot, but if you want the details or more importantly the pictures you'll have to follow him on Facebook or his blog (www.thurmond.net). He does make frequent appearances in Texas to see us and his parents. His sister has put in the hookups for an extended stay; which is really how you can get him to come see you (sewage, water, electric (50 amp.) You might also share to location of a nearby RV campground.
All told we are moving forward and busy as ever. Mary may not be with us, but trust us she makes some timely appearances.
In the words of Gladys: "Hey! …Hey!… Unto you a child is born! … It's Jesus, and he's in the barn … Go see him!    Go on, he's over there …. Go on!"
Hope, Peace, Joy and Love to each of you this Christmas.
Michael, Sarah & Rebecca
From the editor: if you got the printed version of this newsletter you may have noticed that the part of the message on Rebecca was missing a few words. That just slipped past us as we tried to get the cards out before Christmas. We hope you got the gist of the idea.  Thanks for reading our little note.